Abortion911.com is an outreach funded by private donations to Operation Rescue.
Donation Options: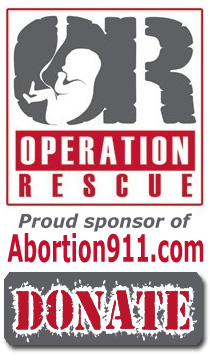 To donate securely online using your credit card, please click here. (Easy process.)
Or send your check to:
Operation Rescue
PO Box 25567
Overland Park, KS 66225-5567
For credit card donations by telephone please call 1-316-683-6790.
For more information about Operation Rescue and our work to end abortion, please visit OperationRescue.org.