By Cheryl Sullenger
Pensacola, FL – It has been learned that an ambulance called last week to a seedy Pensacola, Florida, abortion clinic owned by disgraced New Jersey abortionist Steven Chase Brigham, was responding to help an abortion patient who had hemorrhaged during an abortion procedure.
A 911 recording obtained by Operation Rescue revealed that a 29-year old woman starting bleeding heavily during an abortion. Attempts to control the bleeding were unsuccessful and emergency assistance had to be called. The patient was transported to a local hospital to get the life-saving treatment that the abortion facility was unequipped to provide.
Uncontrolled hemorrhage during or after an abortion can be caused by uterine perforation, a life threatening injury particularly if the tear lacerates an artery. In that case, a woman can literally bleed to death, as did Tonya Reaves, who died in 2012, after bleeding internally for over five hours due to a perforated uterus before being transported to a hospital from the Chicago Planned Parenthood where her second trimester was done.
Two other incidents of uterine perforation during abortions have been recently documented by Operation Rescue.
One of those injuries was inflicted on a 21-year old college student by abortionist Valerie King at a Planned Parenthood in Salem, Oregon, on November 14, 2014.
Another uterine tear took place on February 7, 2015, at the Akron Women's Medical Group in Akron, Ohio, on a 26-year old abortion patient. That facility contacted the ambulance company directly instead of dialing 911 for a quicker response.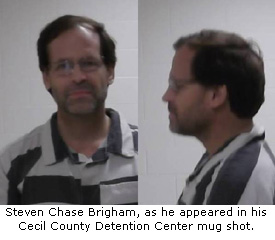 The Pensacola abortion facility, American Family Planning, is also known ironically as Integrity Medical Care. The owner, Steven Chase Brigham, is a New Jersey late-term abortionist who holds no valid medical license in any state.
Pro-life activists on the scene during the February 19th incident and captured video as the ambulance loaded the injured patient and rushed her away for further emergency hospital care.
The abortionist thought to be on duty at the time of the February 19 emergency is Warren I. Taylor, who works primarily at a number of Brigham owned abortion facilities in New Jersey. He flies to Florida to do abortions in Pensacola, then returns to New Jersey, leaving women without access to him if abortion complications develop after their abortions.
Brigham is perhaps best known for operating an illegal bi-state abortion scheme in New Jersey and Maryland that was discovered when he and his associate, Nicola Riley, perforated a woman's uterus during a late-term abortion at a secret abortion facility in Elkton, Maryland, in September, 2010. Brigham set up the clandestine Elkton clinic in order to evade New Jersey laws that limited abortions at his New Jersey locations to under 14 weeks. Police raided the Elkton location and discovered the bodies of 35 late-term aborted babies – about half of which were considered old enough to have been viable — stored in a bloody freezer.
Brigham was arrested and jailed in December 2010 and charged with murder for aborting viable babies during the commission of a crime. Brigham never held a medical license in Maryland.
While murder charges were eventually dropped when a key state witness withdrew from the case, Brigham's troubles were far from over. Last year, Brigham's New Jersey Medical License was revoked. He had previously had licenses revoked or surrendered under threat of revocation in Florida, New York, Pennsylvania, and California.
"Brigham's shoddy, corners-cutting practices live on at his 17 abortion clinics in Florida and scattered across the eastern seaboard. Since one medical board after another has determined that Brigham's practices pose a danger to the public, he should be prohibited from owning or operating abortion facilities as well," said Operation Rescue President Troy Newman.
Operation Rescue is urging the public to contact the Florida Department of Health, Medical Quality Assurance Division and ask for the immediate closure of American Family Planning of Pensacola.