By Cheryl Sullenger
Beverly Hills, CA – When a patient at the Pro-Choice Medical Center in Beverly Hills, California, suffered a medical emergency, an employee of the swank late-term abortion business placed a call for help to 911.
However, when Operation Rescue received the recording via a public records request, only about 30 seconds of the four-minute conversation could be heard. The other 3 minutes and 30 seconds were filled with a series of beeps, indicating redactions in the recording.
The incident took place on April 23, 2018, at 2:03 p.m. In the parts of the recording that actually contained information, a clinic worker indicated that the emergency involved a "patient who was sent to us. . ."
The 911 dispatcher placed the caller on hold while he dispatched paramedics and later returned to reassure her that paramedics were on the way.
A Computer Aided Dispatch transcript that was obtained along with the recording that a Rescue unit was dispatched along with another unit to provide advanced life support for an injury that did not result from a vehicular accident.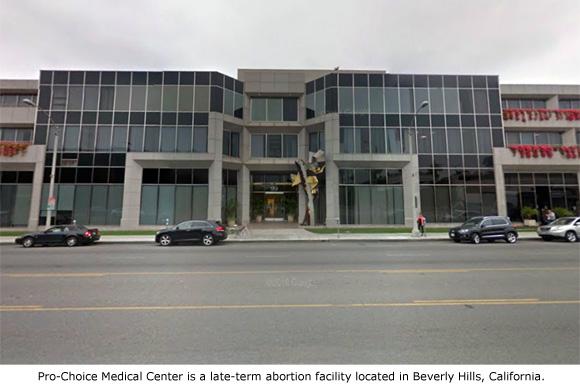 The patient was transported to Cedars-Sinai Medical Center for additional emergency treatment. The entire incident took 43 minutes.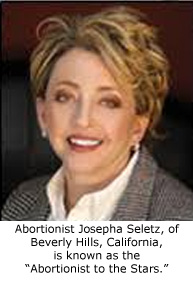 According to public records laws, only information related to the patient's identity should be removed. Information about the condition and why the ambulance was called does not identify any particular person and is not subject to redaction.
"There's only one reason to over-redact a public 911 recording and that is to cover something up. Given the political climate in California, it's not surprising that some local official with an agenda would want to hide the dangers of abortion," said Operation Rescue President Troy Newman. "We need transparency in order to protect women from harm at abortion facilities that are ill-equipped to handle the life-threatening emergencies that occur repeatedly."
The Pro-Choice Medical Center is owned and solely operated by late-term abortionist Josefa Seletz. Since locating her high-end abortion business to Beverly Hills, she has become known as the "Abortionist to the Stars."
Since the fall of 2015, there have been at least six women transported to the hospital by ambulance from the Pro-Choice Medical Center, which is one of just five abortion facilities in the U.S. to openly conduct abortions through the third trimester of pregnancy.
"We may never know what happened to the woman injured in April, but we know it was serious enough that the assistance of paramedics was needed along with an emergency transport to the hospital," said Newman. "Women deserve to know the truth about the true dangers of abortion — and the fact that they could very well leave their appointment in an ambulance, as we see time and time again."