Patient Care Record
from the Southfield Fire Department were provided to Operation Rescue by Lynn Mills of ProLife Michigan. Those records indicate that an African-American woman in her mid-20s suffered a perforated uterus and atelectasis after a surgical abortion. According to
www.mayoclinic.org
, atelectasis is "a complete or partial collapse of the entire lung or area (lobe) of the lung."  It is said to be one of the most common surgical complications. From the amount of screaming, it also appeared that the woman received an insufficient amount of pain medication. The injured woman was transported with lights and sirens to nearby Providence Hospital where she was admitted to the emergency room. The Fire Department's
Patient Care Record
noted the following:
Life-3 and Engine 1 responded on a female that was having abdominal pain after having a [abortion] at the abortion clinic.  PT had a tear during the operation and staff called 911. . . We took PT to be seen at Providence Hospital.  When we arrived the patient was walking around screaming about they messed up and that she shouldn't have came[sic].  PT refused IV.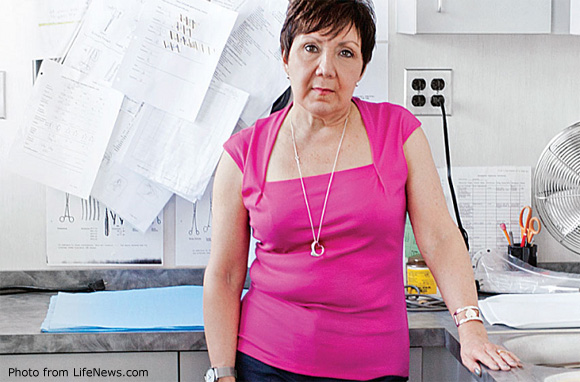 Northland Family Planning is a National Abortion Federation member that is owned by long-time abortion chain operator Renee Chelian, who boasts of having
killed her own child
during an illegal abortion in 1966. Her website states that it provides "exceptional women's reproductive health care in an environment that is safe. . ." But does it? Operation Rescue has documentation of five medical emergencies that required ambulance transport to emergency rooms in the past six months.  Those incidents took place on the following dates:
November 13, 2018.
November 24, 2018.
February 7, 2019.
March 22, 2019.
March 26, 2019.
"We plan to release the rest of the 911 records as we get them for each of these incidents.  The frequency with which abortion-related medical emergencies are happening at this one abortion clinic is cause for alarm," said Operation Rescue President Troy Newman.  "Something is very wrong there, and it's not too surprising since National Abortion Federation members tend to be among the worst abortion clinics in the country.  All of Chelian's abortion dumps should be shut down immediately!"

By Cheryl Sullenger Southfield, MI — A woman is heard on a newly obtained 911 recording screaming and crying out in agony as an employee of Northland Family Planning requests help during a 911 call after a woman had a hole torn in her womb during an abortion there on February 7, 2019. The recording and