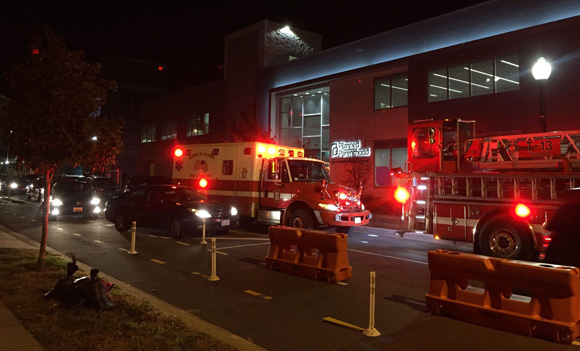 A Washington D.C. Fire and EMS radio recording indicated that the units had been dispatched to provide Advanced Life Support capabilities for a woman who was hemorrhaging – most likely from an abortion (Thursdays are surgical abortion days).  The rest of the communications about this incident were switched to a non-public channel. "We will probably never know what kind of injuries that woman suffered to cause her to hemorrhage so badly that advanced emergency medical assistance was needed," said Troy Newman, President of Operation Rescue.  "We do know, however, that the fancy Planned Parenthood facilities could not prevent this life-threatening situation.  The modern trappings are merely whitewash for the horrific things that happen inside." Speaking of horrific things, a look at Yelp reviews online didn't take long to find many dissatisfied customers. One reviewer complained about how his girlfriend was roughly handled during her abortion.
Her doctor was extremely cold, belligerent and impolite. She was roughly handled and in general her experience was very traumatic. . . Each other staff member was nice, though an incompetent healthcare "professional" at an establishment as essential as Planned Parenthood is unacceptable.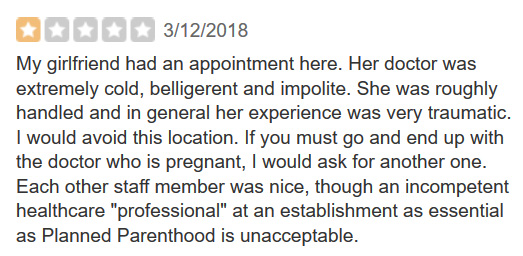 Another reviewer complained about overall unprofessionalism:
The staff was not helpful and even with an appointment the wait was over 4 hours long. The service was unacceptable and unprofessional I would NOT recommend this location nor will I ever return here if I could give negative star review I would!

Still another reviewer who was there for an apparent abortion left a very unsatisfied customer.  She complained that the wait time took so long that when she objected and wanted her money back, Planned Parenthood would only give a partial refund. When she told the staff she wanted to continue since she could not get all her money back, they told her she had to either reschedule for another day or go to the back if the line despite the fact her appointment was well underway.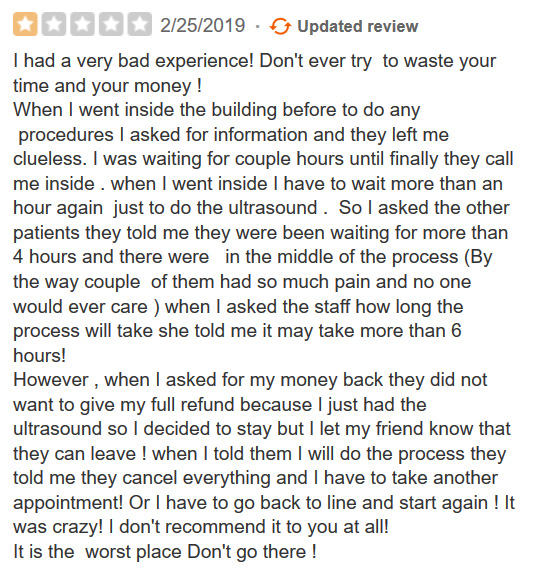 Planned Parenthood's deficient patient safety and lapses in professionalism displayed at the Washington D.C. abortion clinic should be a warning to women who may be considering an abortion there. "There are enough legitimate health clinics in the Washington, D.C. area that treat women with respect and life-affirming alternatives that they should not feel like an abortion at Planned Parenthood is their only option," said Newman.  "Women should know that they may have not only an unpleasant experience at Planned Parenthood, but could end up with an unplanned trip to the emergency room – or worse!  Planned Parenthood is not a safe place."

By Cheryl Sullenger Washington, D.C. – The Carol Whitehill Moses Center Planned Parenthood in Washington, D.C. is a modern glass and brick abortion facility that opened in 2016.  But all the outward glitz and glam apparently hasn't improved patient safety or service. A case in point is a medical emergency that took place at the Planned Parenthood clinic on Thursday, November 29, 2018, at around 5:30 p.m., about an hour after the facility should have closed for the day. One pro-life activist happened to still be in the neighborhood and documented the incident with her camera. Her photo showed an ambulance and fire unit parked in the street in front of Planned Parenthood with emergency lights glowing in the darkness of that fall evening as rush-hour traffic attempted to weave around them on the busy street.