By Cheryl Sullenger
Chicago, IL – A Planned Parenthood facility known for having experienced many medical emergencies has hospitalized another woman who suffered a possible uterine tear during an abortion.
According to a 911 recording and Event printout dated July 15, 2021, which were supplied to Operation Rescue by the Pro-Life Action League, an ambulance was called to the Near North Planned Parenthood in Chicago, Illinois, after a woman experienced the life-threatening injury.  It was dispatched under a Priority 1A code, meaning the emergency was critical in nature.
During an abortion, a surgical instrument, such as a cannula or a curette, is sometimes pushed through the uterine wall creating a perforation, or tear.   This kind of injury often involves injury to other internal structures, such as arteries, connective tissue, and bowels.  These injuries can cause death if not treated promptly by skilled obstetrician/gynecologists in hospital settings.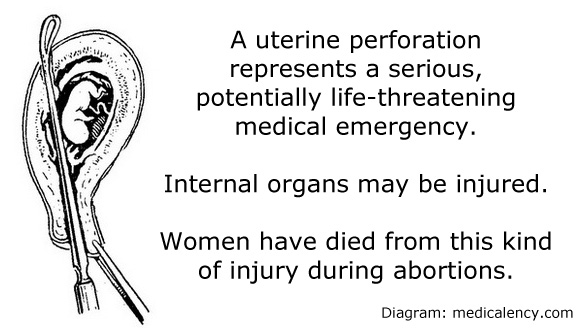 Outpatient abortion facilities, such as the Near North Planned Parenthood, are not equipped to handle such serious medical emergencies even though uterine perforations are known abortion complications that occur with regularity at abortion facilities around the nation.
In partnership with the Pro-Life Action League, Operation Rescue has documented 24 medical emergencies in the past five years at the Near North Planned Parenthood, which conducts surgical abortions up to 20 weeks gestation, or five completed months of pregnancy.
Most of those medical emergencies involved uncontrolled hemorrhaging, a serious condition that often accompanies uterine perforations and cervical lacerations.
In 2012, Tonya Reaves died after receiving a botched second trimester abortion that some think was done at the LaSalle Planned Parenthood. She bled internally for 5 1/2 hours before an ambulance was called, but by then, it was too late to save her life. Planned Parenthood settled a lawsuit filed by her family for $2 million.
In 2019, Illinois passed the Reproductive Health Act, which established a "fundamental right of a woman to have an abortion."  It also nullified pro-life legislation, such as waiting periods and gestational limits on abortions, and compels insurance companies to provide coverage for abortions.
"The Near North Planned Parenthood is a high-volume abortion facility that targets poor urban women of color.  Unfortunately, the leftist political climate in Illinois has rendered women and their unborn babies vulnerable to predatory and shoddy abortion practices with few remedies," said Operation Rescue President Troy Newman.  "We are grateful for the pro-life organizations and the few strong pro-life legislators that battle this gross injustice in a hostile environment every day."