Wichita, KS – Dangerous hemorrhages continue at Trust Women Wichita after the Value Them Both Amendment failed at the ballot box earlier this month. A recount in several counties over the weekend showed little change in the results.
The constitutional amendment was intended to restore the state's ability to put abortion restrictions or bans in place to protect innocent babies from violent death and expectant mothers from life-threatening injuries.  Tennessee passed a similar constitutional amendment at the ballot box in 2014 and will be abortion free this week as a result.
In Kansas, however, the killing and injuries continue. Four botched abortions have been documented at Trust Women Wichita (formerly known as South Wind Women's Center) since Valentine's Day this year. Each was a life-threatening hemorrhage.
The most recent documented emergency occurred Tuesday, August 9. The facility's director, Ashley Brink, called 911 to report the woman's post-abortion hemorrhage shortly after 3:30 p.m. Brink has called 911 to report medical emergencies so many times that she can answer most questions before the dispatcher has a chance to ask them.
Multiple emergency medical teams were immediately dispatched. Moments later, at 3:45 p.m., emergency medical personnel were observed rushing into the abortion facility. Shortly after, the woman was pushed out hurriedly on a gurney and loaded with such urgency that Operation Rescue's onsite associate was completely taken aback and missed the opportunity to capture a photo of the tragic event.
Another concerned pro-lifer, Mark Gietzen, director of Kansas Coalition for Life, arrived at Wesley Medical Center in Wichita and observed emergency personnel rushing the injured woman into the emergency room with such heightened urgency, the ambulance was left behind with the engine running and emergency lights still flashing.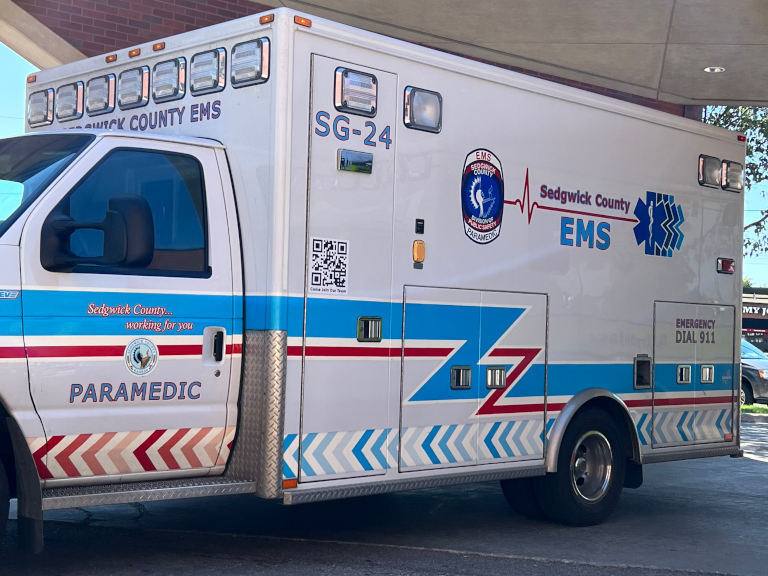 Based on the behavior of the emergency medical personnel, those who observed the incident certainly believed the woman was experiencing a tragic, life-threatening complication.
The 911 records confirmed those suspicions. Though the 911 recording and the computer aided dispatch (CAD) transcript are highly redacted, both revealed that she was suffering from a "post-procedure hemorrhage." The CAD noted "SERIOUS bleeding," a "POSSIBLY DANGEROUS hemorrhage."
Even a minor hemorrhage involving small blood vessels close to the surface of the skin can rapidly become life threatening, and severe internal bleeding can quickly become fatal.
"We do not know if this woman survived this tragic medical emergency, but we do know it could have been prevented," said Operation Rescue President, Troy Newman.
"And that is exactly why Operation Rescue continues to do what the media fails to do – to inform the public about abortionists who consistently put women at risk while getting rich from killing babies who could be placed in loving homes, either with biological parents, relatives, or adoptive parents. More important than ever is the work of pregnancy resource centers, as well as the presence of pro-lifers on the sidewalks outside abortion facilities who offer real help to expectant mothers."
The volume of patients at this large abortion facility in Wichita has increased, especially in recent weeks and months as surrounding states have enforced legal protections for the unborn. Tragically, in Kansas, more babies are dying, and more women are being maimed.
"The Trust Women facility, obviously named with political motivation, is a dangerous, high-volume abortion business that is not worthy of the trust of women or anyone else," Newman added. "This is clearly evidenced by the growing number of critical hemorrhage cases requiring emergency transport. These women walked into a Kansas abortion clinic only to be wheeled out on gurneys in need of life-saving treatment at the closest emergency room. Kansas must do better!"
You can help Operation Rescue investigate, expose, and warn by:
Sharing reports like this one on social media