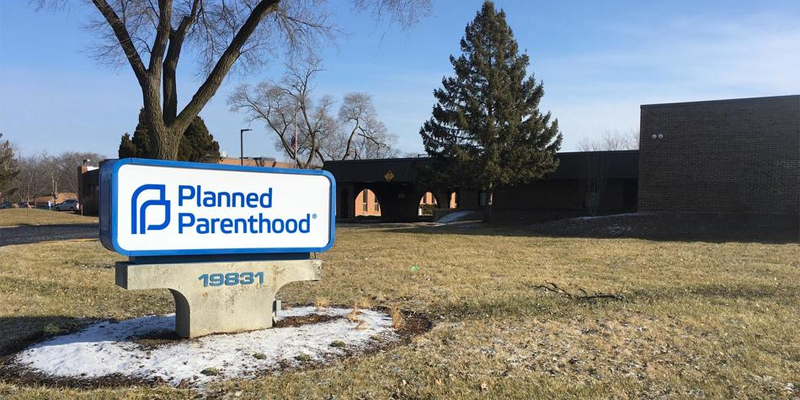 By Anne Reed
Flossmoor, IL – Planned Parenthood in Flossmoor called 911 on April 28, 2022, to report an emergency. The presumed employee who made the call was either not overly concerned about the condition of the patient, or she was downplaying it.
The caller calmly said, "We just need a transfer. We have a stable patient, 20 years old. She [is] having an allergic reaction. And we just want her to get further evaluation." When questioned by the dispatcher about the patient's immediate condition, the caller explained she was believed to be having an allergic reaction to Misoprostol, a drug often used to prepare the cervix for dilation in abortions after 14 weeks. It is also used in chemical abortions to induce contractions.
The woman on the phone enthusiastically stated the patient was breathing normally and was alert, oriented, stable, and conscious. But when another woman, possibly a nurse, joined the call, the tone shifted. After explaining the patient had been given an IV, Benadryl, and Excedrin, she followed by saying, "And she's not getting better. Uh, kind of, she's getting worse. So that's why we need you to take her to the hospital."
This late-term Planned Parenthood facility opened in January 2018, and performs surgical abortions up to 22-weeks gestation. In its few short years in Flossmoor, a suburb of Chicago comprised of 62% Blacks, the abortion business has made plenty of 911 calls for botched abortions, including life-threatening hemorrhaging and perforations of the uterus, as well as a concerning number of other failures.
In one case documented by Operation Rescue, the staff called a private ambulance that took approximately 12-15 minutes longer than a local ambulance. But a 911 tracking record was avoided by doing so, therefore, increasing the likelihood that the emergency would be kept out of the public eye.
"This late-term abortion business has demonstrated reckless failure to take proper emergency action for women experiencing dangerous complications" said Operation Rescue president Troy Newman. "It appears that minimizing or hiding the seriousness of its emergencies to protect its reputation has become commonplace."