By Cheryl Sullenger
Wichita, KS – A video showing abortion-related medical emergencies from around the nation that required ambulance transport to hospital emergency rooms in 2021 has been released by Operation Rescue.  The video displays evidence that abortion is not safe and poses serious risks to women.
Operation Rescue has tracked abortion-related medical emergencies and maternal deaths for nearly two decades.  That data has been used to inform the public, support the need for pro-life legislation, and to defend life-saving pro-life laws in court.
Data compiled by Operation Rescue on the physical harm abortion has caused women was submitted in an amicus brief to the U.S. Supreme Court supporting the Mississippi 15-week abortion ban that is at the center of Dobbs v. Jackson Women's Health Center.  The brief was prepared by the American Center for Law and Justice on behalf of the Elliot Institute.
Half of all abortion emergencies documented by Operation Rescue in 2021 occurred at Planned Parenthood facilities, even though they account for just 39 percent of all surgical abortion facilities in the U.S.
The 64 medical emergencies depicted in the video represent a small fraction of the actual emergencies that women experience during and after abortions. The data was reported to Operation Rescue pro-life activists who pray and help abortion-bound women in front of abortion facilities.   It does not include complications women experienced after returning home after an abortion.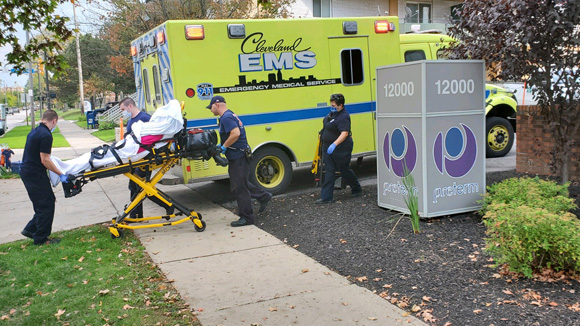 "We are very grateful for every person who has submitted tips and documentation of abortion emergencies.  We use those tips to investigate further by researching and placing public records requests for 911 records, what usually shed light on the types of complications women face when having an abortion.  When appropriate, we use the information to file complaints against abortion facilities and abortionists that cause avoidable physical harm to women," said Troy Newman, President of Operation Rescue.
Cover-up exposed
Out of the 64 abortion emergencies in the video, 26 of them were unknown complications.  Requests for records for these incidents were denied, did not exist, or have not yet been supplied to Operation Rescue by city or county officials.
Some abortion facilities routinely by-pass the 911 system and directly contact ambulance companies to avoid creating a public record of abortion injuries. Since 911 is the quickest way to get emergency assistance, bypassing that life-saving system delays care for women experiencing medical emergencies.
"Secrecy enables abortion businesses to continue misleading women about the dangers they face during surgical abortions or after taking abortion pills," said Newman.  "We document these emergencies so women will have access to the truth.  It is getting more difficult every day to obtain public 911 records because more jurisdictions actively assist abortion clinics in covering up evidence about abortion injuries."
Women suffer harm
Of the remaining 38 abortion emergencies for which records were available, 28 women experienced hemorrhaging that was serious enough to require emergency care at a local hospital emergency room — by far the most common abortion complication reported.
Other complications* revealed by 911 records included:
Perforated uterus (6).
Breathing difficulties (3).
Abortion pill complications (2).
Complications related to ectopic pregnancies (2).
Delayed care (2).
At least three women suffered complications to late-term abortions over 20 weeks gestation, although not all records noted the the gestational age of the baby that was aborted.
Records also showed that some women experienced rarer complications including:
Heart issues.
Seizures.
Incomplete abortions.
Unresponsiveness after sedation.
Serious episode of vomiting blood.
Receiving an abortion without permission and without sedation. (Police called.)
"The Abortion Cartel has deceived women for nearly five decades with misinformation about abortion 'safety."  It certainly is fatal to the baby in the womb, but it is also dangerous for women to an extent that has never been fully documented.  Our data, while only the tip of the iceberg, debunks the false 'abortion is safe' rhetoric.  It illustrates that abortion injuries are relatively common and are serious in nature – enough to cause life-long impacts on women's lives."
Operation Rescue encourages anyone who witnesses an abortion emergency to document it with photographs and/or video then send information with date, time, and location along with the photos to ReportAbortion911@zoho.com or info.operationrescue@gmail.com.
To learn more about how abortion harms women, please visit our website archiving abortion-related medical emergencies and maternal deaths at Abortion911.com.
_________
*Some women experienced multiple types of complications.