By Cheryl Sullenger
Wichita, KS – For the third time in less than four months, Trust Women Wichita, located in Wichita, Kansas, has called an ambulance for a woman seriously injured during an abortion.  This comes as Kansans prepare to vote on a state constitutional amendment that would affirm there is no right to an abortion in the Kansas Constitution.
The most recent abortion injury took place on Tuesday, June 7, 2022, at approximately 2:30 p.m.  Mark Gietzen, director of the Kansas Coalition for Life, took photos of the ambulance leaving the Trust Women abortion facility and arriving at Wesley Medical Center's emergency room, and provided them to Operation Rescue.
A heavily censored 911 recording and redacted Computer Aided Dispatch printout obtained by Operation Rescue revealed that a woman was experiencing uncontrolled bleeding and lacerations requiring emergency care that was unavailable at the abortion facility.
Another pro-life activist at the scene told Operation Rescue that the ambulance arrived and left without lights or sirens running, even though the hemorrhaging was described as "serious" by clinic director Ashley Brink, who placed the emergency call for help.
This was not Brink's first 911 call.  She also placed calls for help for women suffering from botched abortions on February 14 and April 2, 2022.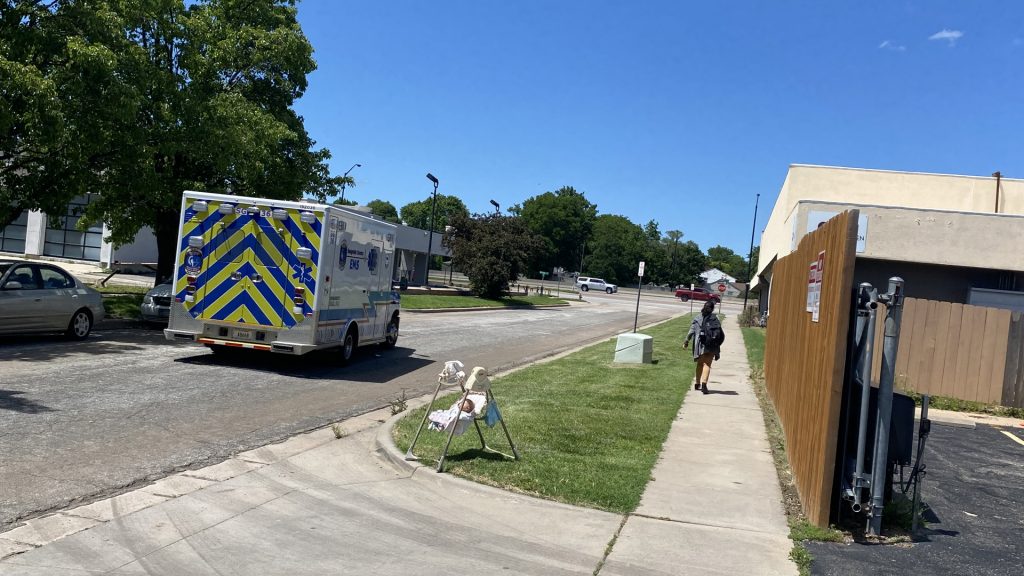 All three incidents involved serious, uncontrolled hemorrhaging during mishandled abortions.
Trust Women Wichita has experienced an increase in the number of abortion clients due to the enactment of two pro-life laws in nearby states. Texas banned abortions after about six weeks of pregnancy last fall, and just two weeks ago, Oklahoma enacted a full ban on abortions.
The Oklahoma law has closed all four abortion facilities in that state, including Trust Women's sister facility in Oklahoma City.  Women are now being referred to Trust Women Wichita, which appears to be incapable of safely handling the uptick in clients.
"We are getting a peek at what Kansas will look like if Roe v. Wade is overturned.  Most states surrounding Kansas are set to ban abortions.  But Kansas will welcome abortion clients, and that will result in more dead babies and more women injured by rushed, corners-cutting abortions," said Troy Newman, President of Operation Rescue, a national pro-life organization headquartered in Wichita.  "These three botched abortions at Trust Women Wichita lend new urgency to passing the Value Them Both Constitutional Amendment on August 2."
The Value Them Both Amendment aims to undo a politically motivated 2019 ruling issued by the left-leaning State Supreme Court. It wrongly found the state constitution included a so-called "right" to abortion.  That ruling has essentially made it impossible to advance any meaningful pro-life legislation.
If passed by the people of Kansas, the Value Them Both Amendment would reaffirm that there is no right to abortion in the state constitution.  This would allow Kansas to protect pregnant women and their babies, saving lives and sparing women the same trauma suffered by at least three women in the past four months.
Newman concluded, "Whether Roe falls or not, we need to correct the State Supreme Court's mistake that manufactured a fake 'right' to abortion in Kansas.  It is our hope that if the Value them Both Amendment is successful, Kansas may soon become abortion free."
Watch one campaign ad that features the 911 call placed by Trust Women Wichita on April 2, 2022.