By Cheryl Sullenger
Eastpoint, MI – The Eastland Women's Clinic, located in Eastpointe, Michigan, called 911 three times within a week for women who were bleeding uncontrollably after abortions.  Two of the emergencies happened on the same day just over five hours apart, and at least one involved a second trimester abortion procedure that carries higher risks than first trimester abortions.
According to 911 records obtained by Operation Rescue, during each emergency, ambulances equipped with Advanced Life Support capabilities were dispatched without lights and sirens to the back door of Eastland Women's Clinic.
First 911 call
The first incident took place on February 4, 2022, when a 911 call was placed at 12:01 p.m. for a 23-year-old-woman who had heavy vaginal bleeding after an abortion.
911 calls begin recording when the call connects and the caller still hears ringing. It was during this time that the recording caught a telling comment.
"You can say she's bleeding," said a female voice prior to the 911 operator picking up the call.
This comment leads to questions about the apparent reticence of Eastland Women's Clinic's staff to fully disclose the true nature of the medical emergency. Was it more serious than the abortion staff wanted anyone to know?
After answering a few questions from 911, the caller seemed anxious for the ambulance to arrive quickly.  She asked, "Can you give me an ETA?"
The 911 operator tried to reassure her, saying, "I don't have an ETA, but they are just going to come as fast as they can."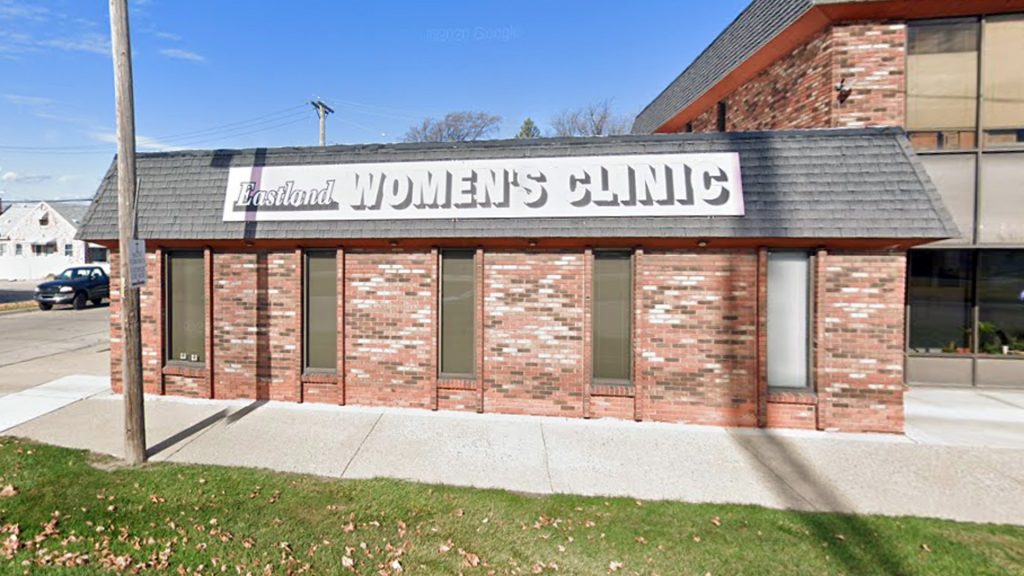 Second Emergency
hours later, another 911 call was made by a different Eastland Women's Clinic employee for a 21-year-old woman who was bleeding uncontrollably after a second trimester two-day abortion procedure.
"Um, so we have a patient here who had a procedure done today – actually, she started yesterday, finished today — but she's bleeding uncontrollably," the caller said.
Third Abortion Injury
The third medical emergency took place a week later, on February 11, 2022.  This one involved a 31-year-old woman who was bleeding heavily after a surgical abortion.
The caller explained to the 911 operator, "We have a patient that's bleeding — heavily — that we've kind of exhausted all of our measures so we need her transferred, please."
Operation Rescue has documented nine medical emergencies requiring ambulance transport at Eastland Women's Clinic since 2019.  Most recently, on July 23, 2021, a woman suffered a life-threatening uterine perforation during a second trimester Dilation and Evacuation (D&E) abortion, yet the facility's employee told 911 that the situation was not an emergency.
Then in October of last year, a woman called police claiming that Eastland Women's Clinic conducted an abortion on her without her permission.
Troubled Past
The Eastland Women's Clinic is owned by abortionist Angel Ojeda, who once employed an abortionist named Michael Arthur Roth, who was arrested after a 2015 traffic accident when police found bloody abortion instruments, drugs, and the remains of 14 aborted babies in the trunk of his car.  Roth had stolen the instruments and drugs from the Eastland Women's Clinic so he could operate an illicit home abortion business.
The Michigan Board of Pharmacy filed an administrative complaint against Ojeda on April 25, 2016, for not reporting the theft of the drugs – including 82 vials of the controlled substance Fentanyl, some of which was found in Roth's trunk. Ojeda was also accused of failure to secure drugs in a locked cabinet, keeping outdated drugs, and failure to maintain drug records.
He was placed on probation for a year and fined $4,500.00.  Roth was criminally charged, fined $25,000, and forced to surrender his medical license.
View the documents: