By Cheryl Sullenger
Chicago, IL – Two women who received abortions at the Planned Parenthood facility on LaSalle Drive in Chicago were transported by ambulance in July 2018, to Northwestern Hospital for emergency care for serious bleeding.
Since November 2017, at least six women have been hospitalized after botched abortions at this Planned Parenthood abortion facility alone.
Two 911 recordings that were provided to Operation Rescue by the Pro-Life Action League, revealed important information about the latest emergencies.
The first incident took place on July 5, 2018, when a Planned Parenthood worker called 911 for an ambulance to transport a 35-year old woman who was bleeding from a suspected uterine injury or cervical laceration. The patient was identified on the recording as an abortion patient.
Medical staff had unsuccessfully attempted to stop the bleeding using a Foley catheter, which is a tube with a balloon that can be inflated to apply pressure to staunch the bleeding of internal injuries.
The Planned Parenthood caller told the 911 dispatcher that the woman was still in in a procedure room on the lower level of the building.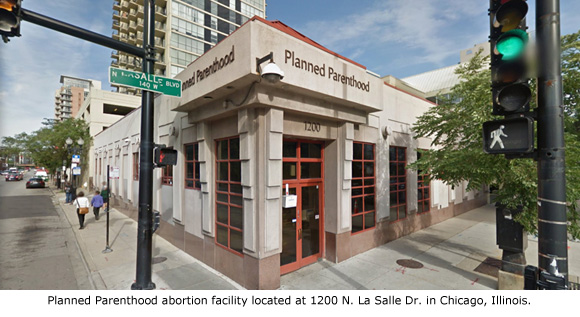 The second incident happened just three weeks later on July 27 when a Planned Parenthood worker again dialed 911 to ask for an ambulance for another abortion patient.
A 30-year old woman suffered uncontrolled vaginal bleeding after an abortion. The 911 dispatcher instructed Planned Parenthood to keep someone in the room with her until help could arrive.
The dispatcher acted familiar with the Planned Parenthood abortion business and asked specific questions about whether the patient had an abortion.
The dispatcher also asked if protesters were present, as well, but no pro-life presence was said to have been there at that time.
"We fully expect to see more women injured by abortion at this Chicago Planned Parenthood before the end of the year," said Troy Newman, President of Operation Rescue. "It is a sad reality of abortion that babies die and their mothers are maimed and sometimes killed at shoddy facilities like this one. Abortion was not safe for these women, and it remains a danger to the public until this unsafe abortion facility can be shut down."
Despite Planned Parenthood's claims, Roe v. Wade did not make abortion safe.