By Cheryl Sullenger
Wichita, KS – For the second time in less than seven weeks, the Trust Women abortion facility in Wichita, Kansas, has sent a woman to Wesley Medical Center for emergency care due to serious hemorrhaging after an abortion.
The most recent emergency took place on Saturday, April 2, 2022.  Operation Rescue obtained the audio recording of the overly redacted 911 call and a Computer Aided Dispatch printout that detailed the emergency.
According to the 911 records, a woman who identified herself as "Ashley" placed the call for help.
Hi, my name is Ashley and I'm calling from Trust Women in Wichita.  I've got a patient who is hemorrhaging," the caller stated.  ". . . She's a [REDACTED] and, um, is just having some post-operative bleeding that we're trying to get under control, and we need EMS.
The caller is believed to be Ashley Brink, who has served as the Clinic Director for Trust Women Wichita since July 2021.
Brink's Instagram profile is revealing of her radical leftist ideology.  Going under the handle Abortion.Qween, Brink describes herself as "unapologetic queer, fat, feminist . . . abortion qween [sic]. . . made of donuts, beer, and hot wings."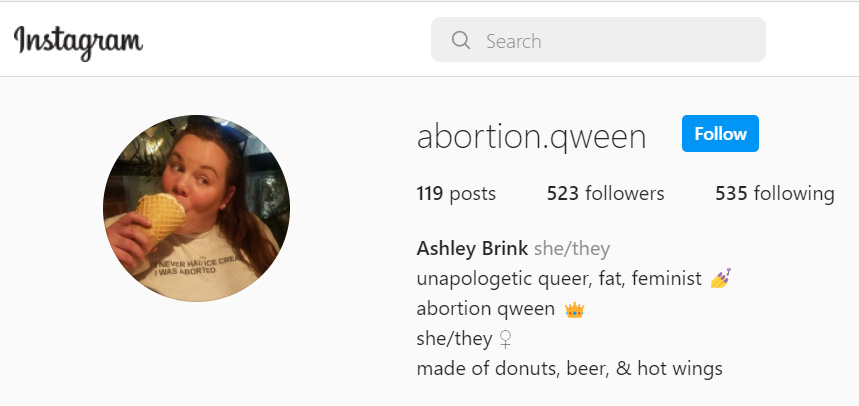 In answer to questions from the 911 operator, Ashley indicated that while the woman was awake and breathing normally, she was experiencing serious bleeding from the uterus.
Information about the woman's Estimated Blood Loss (EBL) was redacted, but later the 911 operator acknowledged it to be a substantial.
The woman was transported by ambulance to Wesley Medical Center for emergency care.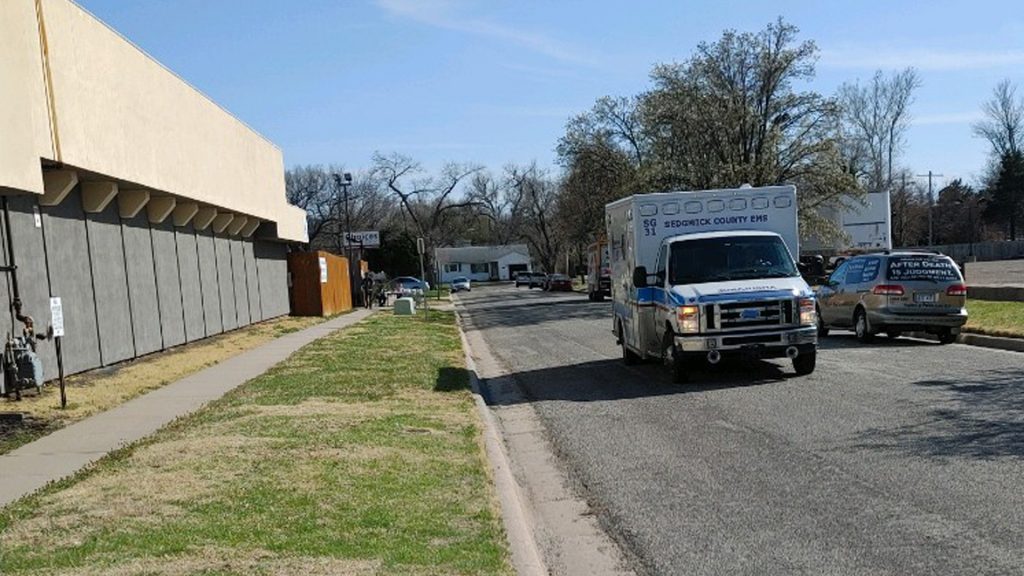 On Valentine's Day, another woman was also transported by ambulance to Wesley Medical Center after she hemorrhaged during an abortion at Trust Women Wichita.  911 records obtained by Operation Rescue from that incident were overly redacted.  However, the recording caught a conversation in the background at Trust Women that indicated the injured patient was bleeding heavily.
In addition to Ashley Brink's radical leftist views, Trust Women employs an abortionist, Quinn Jackson, who self-identifies as "trans," and wrote an editorial last year complaining of being constantly "misgendered." It is unknown if Jackson was on duty during either abortion emergency.
"Trust Women has become a center for radical leftist abortionists and LGBTQ activists," said Troy Newman, President of Operation Rescue.  "I expect to see this kind of thing in San Francisco, but not in the nation's heartland in a community where almost everyone attends church on Sundays.  The possibility that this abortion facility is not only killing babies and injuring women, but also grooming young girls is very real."